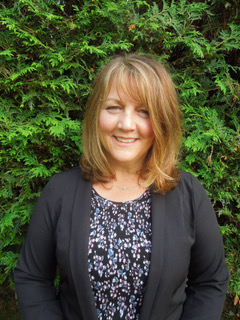 Lisa Marinzel has always been passionate about helping others and enjoys volunteering within the Peterborough community. For the past three years, Lisa has been on the Campaign Cabinet representing the United Way's Partner Agencies.
With a background in Human Resources and over fourteen years of Literacy and Basic Skills experience, Lisa shares her expertise within the adult literacy and not for profit field. Lisa is currently the resident instructor, curriculum developer, and targeted employment skills training specialist at Trent Valley Literacy Association. Lisa was recently the project coordinator for an Ontario Trillium Foundation funded curriculum on geocaching, which gave literacy learners the opportunity to develop transferable skills for employment and community engagement.
Lisa is grateful to the United Way for supporting Trent Valley Literacy Association and feels that it is important to collaborate as part of the United Way family in reaching the shared goals of providing opportunities for the community.
Lisa looks forward to working with the 2019 United Way Peterborough Campaign team!