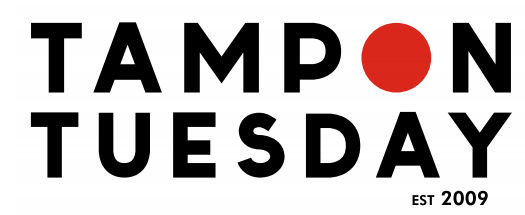 Periods are a fact of life.
Menstruation products are a basic necessity. But if you're living in poverty – or vulnerable in other ways – access to tampons, pads, cups or menstrual underwear, can be challenging.
Periods don't stop for pandemics. The pandemic has worsened period poverty for vulnerable populations with more people having to choose between menstrual hygiene products and other essentials, like food. Lack of access to public washrooms, school closures and other pandemic-related barriers make it even more difficult for people who menstruate to access the products they need.
Tampon Tuesday, a collaboration between United Way,  the Peterborough & District Labour Council and Bell Media's Pure Country 105 and Move 99.7 is an initiative in it's sixth year locally that mobilizes local citizens to be a part of the solution.
Tampon Tuesday 2022
This year the need in our community is even greater. United Way Peterborough & District will be hosting feminine hygiene product drop offs at our administrative office located at 277 Stewart Street on the following dates:
Saturday, March 5th:                                                                                                                 
United Way Office (southwest corner of King & Stewart)
10:00 a.m. – 2:00 p.m.
277 Stewart Street, Peterborough, ON

Monday, March 7th & Tuesday, March 8th:
United Way Office (southwest corner of King & Stewart)
9:00 a.m. – 5:00 p.m.
277 Stewart Street, Peterborough, ON
Get involved and make a difference
Our Tampon Tuesday initiative will run until International Women's Day, March 8th, and we're asking everybody to be a part of the solution. It's easy to help. Financial gifts make it possible for us to purchase tampons, pads, cups, and underwear, and donated product can quickly get into the hands of somebody who needs it.
Give financially, or donate period products like tampons, pads, cups, menstrual underwear.
You can also organize a Tampon Tuesday Collection in the community or at your workplace. If you are back to in person at your workplace, download and print this Collection Poster to gather your co-worker's contributions and then deliver on one of the above dates for distribution to our local partner agencies who provide vital supports and services for women locally.