Moving People from Poverty to Possibility
Our focus includes meeting the basic needs of the most vulnerable people in our communities and building the capacity of individuals to engage in employment, education, and/or skills training opportunities.
Although interventions funded by UWP may not be sufficient to overcome poverty completely, they are designed to help people experiencing poverty develop plans and prepare for a better future — to move from poverty to possibility.
We reduce poverty by creating opportunities people need to build resiliency and shift from poverty to possibility.
We invest to help people meet their basic needs through:
Food Security
Housing Access & Stability
Financial Literacy & Income Growth
We invest to help people gain skills and realize their potential through:
Education and Life Skills for Youth
Supports for Families
Employment and Skills Training
United, we help more than 35,800 clients meet their basic needs including food, shelter & clothing through 16 long term funded agencies and 4 innovation funded programs.

47% of workers in Peterborough have literacy skills below the level required for their job.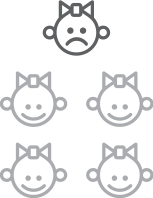 20% of children under 6 years of age live in poverty.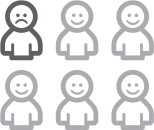 1 - 6 Peterborough households has an annual income under $20,000.

57% of workers have incomes that fall below the level necessary to afford basic everyday expenses and have a decent quality of life.

Peterborough youth (15-24) are unemployed at 2.5x the rate of our community.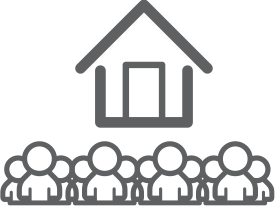 1700 applicants on the social housing waiting list, with little change from year to year.

5,800 Peterborough households regularly experience a shortage of nutritious, quality food.
Your United Way responds:
72,489 meals provided to ensure
that safe, affordable, and nutritious
food is available to alleviate the
effects of hunger
2278 people received debt
management and financial literacy
training to better manage personal
finances and build assets
11,682 parents were supported to
provide a nurturing environment
for their children through parent
education programs
6310 nights of shelter were
provided for people in need of a
safe place to stay
3000 children and youth were
provided with the training and
learning opportunities necessary to
improve their success at school
3350 received job training and
developed life skills to improve
their personal and vocational
success
2200 households at imminent risk
of homelessness were stabilized
avoiding eviction
87% of those trained in financial literacy improved their ability to manage personal finances and avoid financial crisis.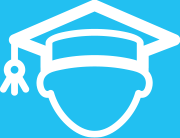 83% of youth enrolled in youth mentorships improved academic performance.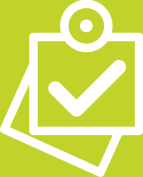 60% of participants who took part in a United Way funded job training program secured meaningful and fulfilling employment.
86% of grade 7-8 students living with a learning disability felt better prepared for high school and to advocate for their future learning development.