Women United™ is an inclusive and vibrant global community of change makers bound together by a powerful sense of belonging — to one another, to their community and to the mission of transforming the lives of women and their families.
Our vision is of a powerful force for social change, where women are key drivers of philanthropy in local communities, across the country and around the world
70,000 women leaders in more than 165 communities have raised and invested more than $1.7 Billion through WOMEN UNITED™ since 2002.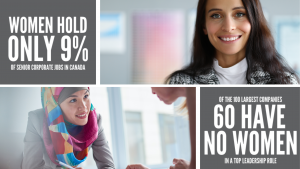 Women United Peterborough is a collective of women, those who identify as women and their allies who contribute their time, treasure and talent to create a community where young girls and women can thrive.
Women United Peterborough:
Have passion to lift up other women.
Reduce and remove economic and social barriers so the next generation of girls and women can lead to their full potential.
Learn more about the challenges facing women in their community and the resources available to those in need.
Improve the lives of women and their families in vulnerable situations, through financial resources and gifts of personal time and talent
Membership is open to anyone! Allies are welcome.
Locally, the movement is a network of strong female philanthropists and their allies who donate $1,200 or more each year.  Through mentorship, advocacy and amplification of marginalized voices, Women United members work to empower women, those who identify as women, girls and their families.

Our vision is that all women, at every stage in their lives, have the supports they need to thrive. Members of Women United support vulnerable women and their families to make sure they have equal opportunities for a successful life.
Through investment, engagement and leadership, together we will:
Be part of a powerful collective of women driving meaningful social change.
Develop a deeper connection to issues affecting their community.
Mentor or be mentored by women who understand the challenges uniquely experienced by women and share knowledge and experience to overcome these barriers both in and outside the workplace.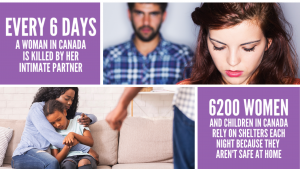 Network with like-minded, empowered women
Build a strong, healthy, safe community for everyone by investing in women and their families.
Celebrate volunteerism, advocacy, and women leadership in philanthropy
Learn more about critical issues facing your community through United Way's expertise and connections
Gain public profile as a community leader – be recognized as a Leadership Donor in our Annual Report and receive invitations to our Leadership Donor recognition events
As an employer, offer your team a sense of belonging and connection with our community and supplement existing programs to attract/retain valuable employees

Donors to United Way Peterborough & District can designate a gift to Women United to become a member. Gifts can be made as one-time, monthly or payroll deduction at http://weblink.donorperfect.com/WomenUnitedPtbo
Influencer: Donation of $1,200 or more per year
Recognition in a Women United Honour Roll
Invitations to educational and networking events
Connection to the women and programs Women United supports
Updates on United Way's work through regular newsletter
Advocate: Donation of $5,000 or more per year
All Influencer benefits plus:
Opportunity, with permission, to be profiled as a community leader
Visionary: Donation of $10,000 or more per year
All advocate benefits plus:
Recognition in a national, online Women United Honour Roll
Supporter: Participation or donations under $1,200
Opportunity to attend a Women United event
Updates on United Way's work through regular newsletters
For more information, please reach out to Anne Ondercin, Director of Philanthropy

In the news, Women United Launches in Peterborough
June 14, 2023: Toronto Star - Peterborough Women United launches $15K fund for groups to help women and girls
November 10, 2022: Global News – Women United launches in Peterborough
November 10, 2022: Ptbo Canada – United Way Launches New Initiative to Support Local Women and Girls
November 10, 2022: PTBO Today – Women United launched in Peterborough with the goal of driving social change
November 9, 2022: Peterborough Examiner – New Women United group aims to empower Peterborough women, girls