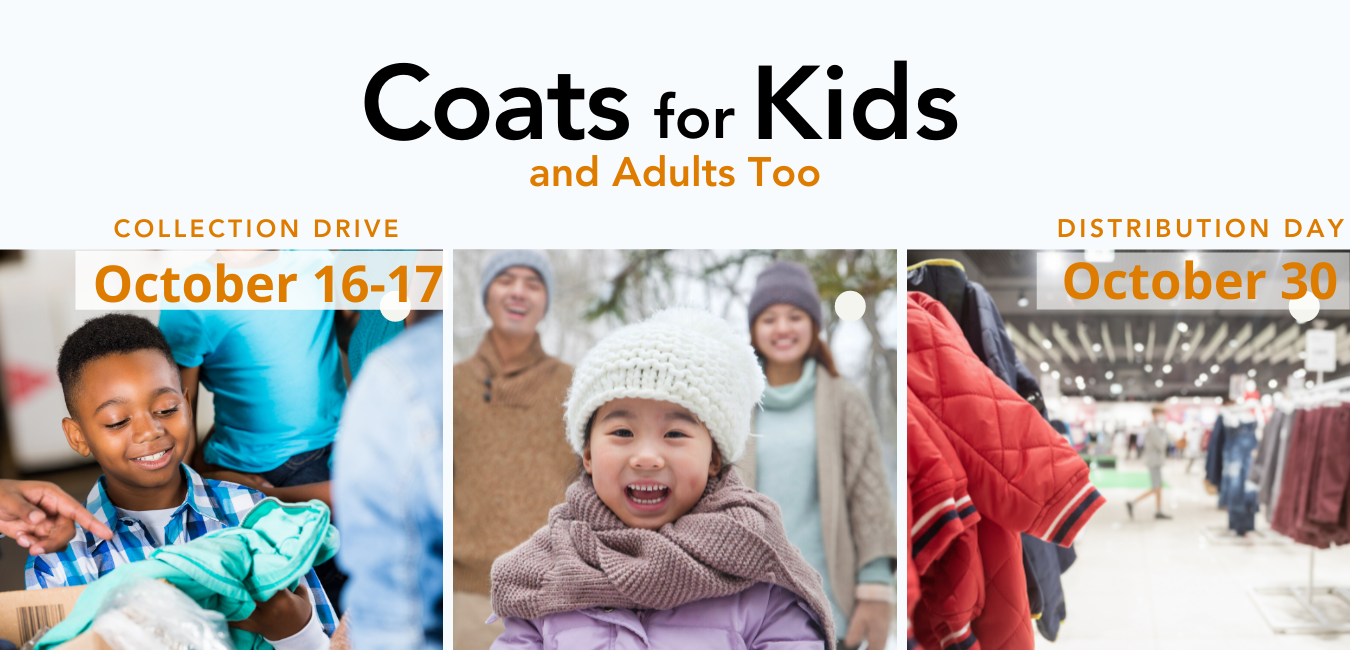 We know the need for warm winter coats in our community is great, not just for local youth but for economically vulnerable adults as well. In 2020, we gave out almost 1,000 coats to residents of Peterborough City and County who were unable to purchase their own.
We expect the need in 2021 to be just as great. You can help, please drop off your new or gently used winter coats, jackets, snowsuits and snowpants to keep our community warm this winter.
This year, the collection day for Peterborough will take place on Saturday, October 16 from 9 am to 3 pm in the parking lot of  Vinnie's –  St Vincent De Paul Store located at 799 Erskine Street.
For more information, contact Stephanie Levesque at 705-742-8839 X32 or by email at slevesque@uwpeterborough.ca