PETERBOROUGH, ON – The Red Carpet was rolled out and the stars of Peterborough packed the sold-out United Way annual Campaign celebration today in the Nexicom studio at Showplace Performance Centre.
Striking an Oscar theme, the room was awash in candlelight, balloons, and golden chocolate bunnies taking the place of actual Oscar awards. An ebullient Megan Murphy, the 2018 Campaign Chair, noted her gratitude stating, "my heart has been full with the stories I have heard, and the outpouring of this community."
Highlights of the celebration included a walk down a red carpet, and a paparazzi photo booth, where red boas, red sunglasses, and red fedoras were donned for pictures. In addition, seven short films all produced and directed by Murphy entitled 50 People One Peterborough, played during the lunch which was provided by, By the Bridge Catering.
Murphy, born and raised in Peterborough, is a renowned actor and documentary film maker who brought her directorial eye to this year's campaign, emphasizing the "power of story". Each film started with a single question, such as "what does home mean to you." Reactions were thoughtful, funny, heartbreaking, life affirming, and always a reminder of the deep humanity in us all.
A guerilla campaign called "Chalk Talk" was marked by four large chalk boards placed in various locations throughout the city. Each board had a conversation starter, such as "I'm Inspired By…" and people were invited to chalk up their ideas and reactions.
This year was a show of 100% Local Love. An effusive Jim Russell, CEO of the United Way of Peterborough and District announced that this year's campaign achieved, $1,735,000.
"This year's success allows us to continue our current commitment to our 46 funded partners and projects and we are thrilled to be able to continue our current level of investment in the community. Thank you Peterborough for showing 100% Local Love."
A sea of red signs with the name of every partner and project was held up to demonstrate the breadth of investment across the sector and community.
The 2019 Campaign Chair will be announced on April 4th.
-30-
For more information, please contact;
Jim Russell, CEO
United Way Peterborough & District
T: 705-742-8839
E: jrussell@uwpeterborough.ca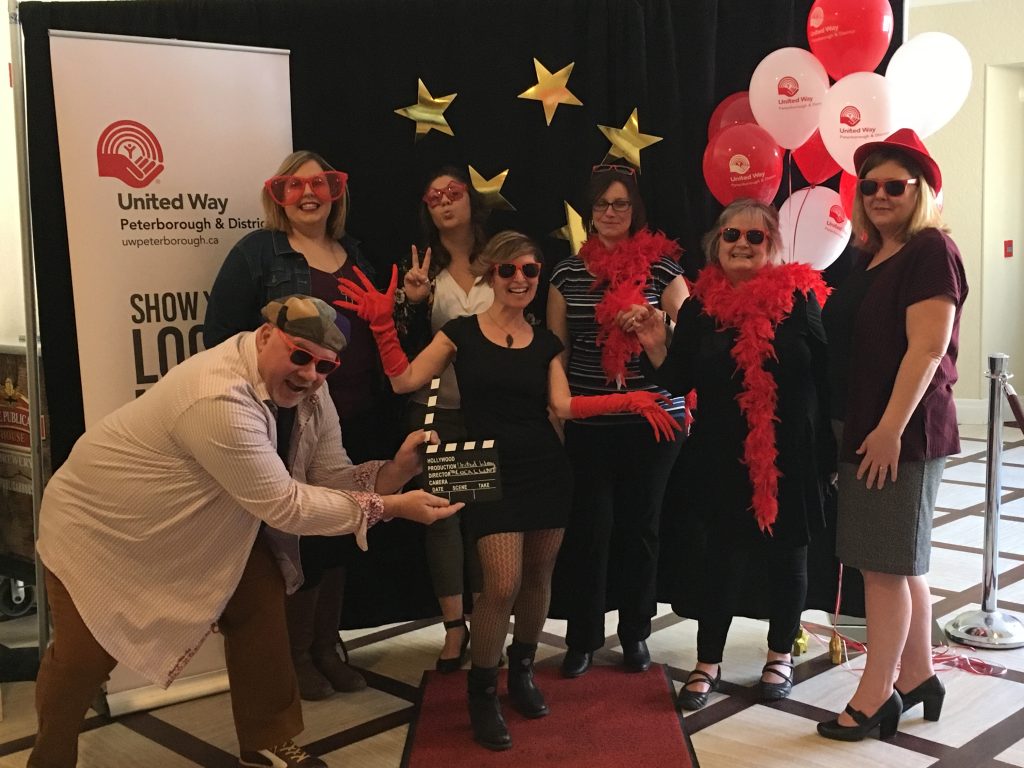 Stay tuned for more event photos!