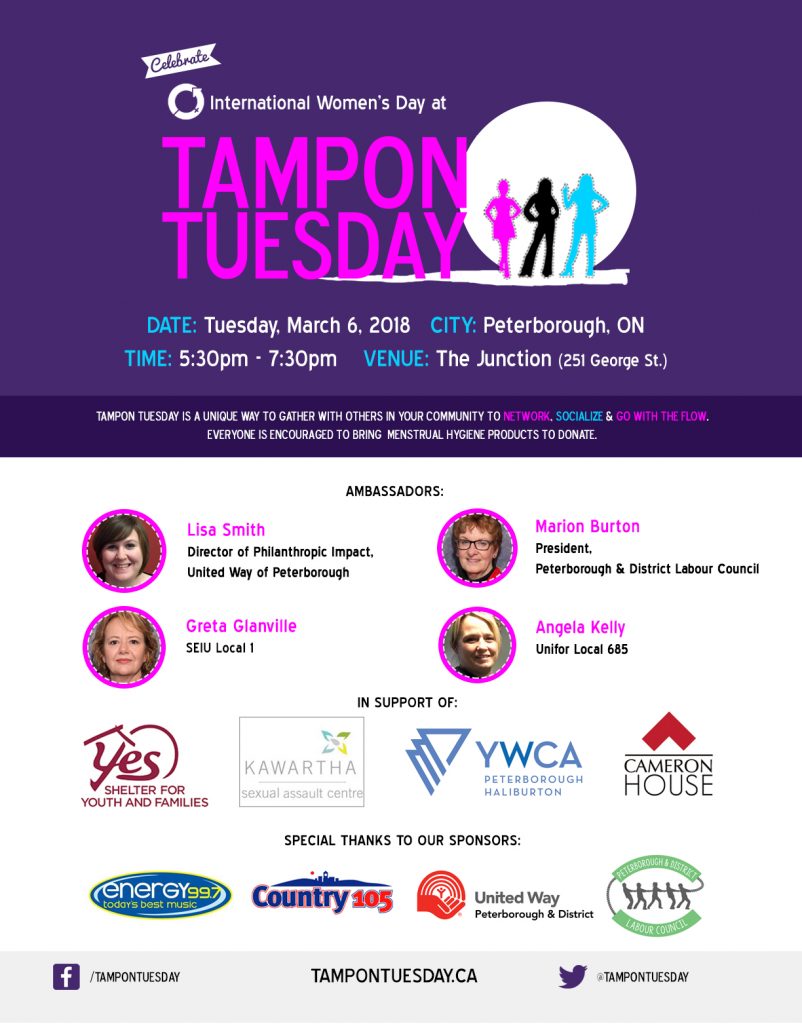 Date: Tuesday, March 6, 2018
Time: 5:30-7:30pm
Venue: The Junction (251 George St. above Riley's in  Peterborough)
Click here to join the FaceBook event page!
Tampon Tuesday is a unique way to gather with others in your community to network, socialize & go with the flow.
Everyone is encouraged to bring menstrual hygiene products to donate.
If you cannot make the event but would like to support #TamponTuesday, you can bring your donations to our office at 277 Stewart Street between 9-5, Monday-Friday.
In support of:
YES Shelter for Youth & Families, Kawartha Sexual Assault Centre, YWCA Peterborough Haliburton, Cameron House
Special thanks to our sponsors:
Energy 99.7, Country 105. United Way Peterborough & District, Peterborough & District Labour Council
For more information about #TamponTuesday
Facebook: /TamponTuesday
Twitter: @TamponTuesday
Website: TamponTuesday.ca
For information about Tampon Tuesday in Peterborough, contact Stephanie @ 705-742-8839 ext. 32 or slevesque@uwpeterborough.ca