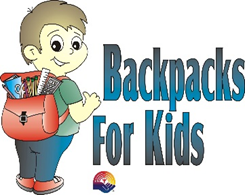 Looking for a holiday gift for that favourite teacher?
Consider giving your child's teacher the gift of giving back. Purchase a backpack full of school supplies for $15 in support of United Way Peterborough's Back Pack for Kids program.
The teacher will be given a certificate in their name and next September, this backpack will be given to a student registered in Peterborough City and County schools to ensure they are ready to learn with a backpack full of school supplies.
Sometimes the best way to show gratitude to someone is to pay it forward!
For more information or to purchase a Backpack, call United Way Peterborough at 705-742-8839.