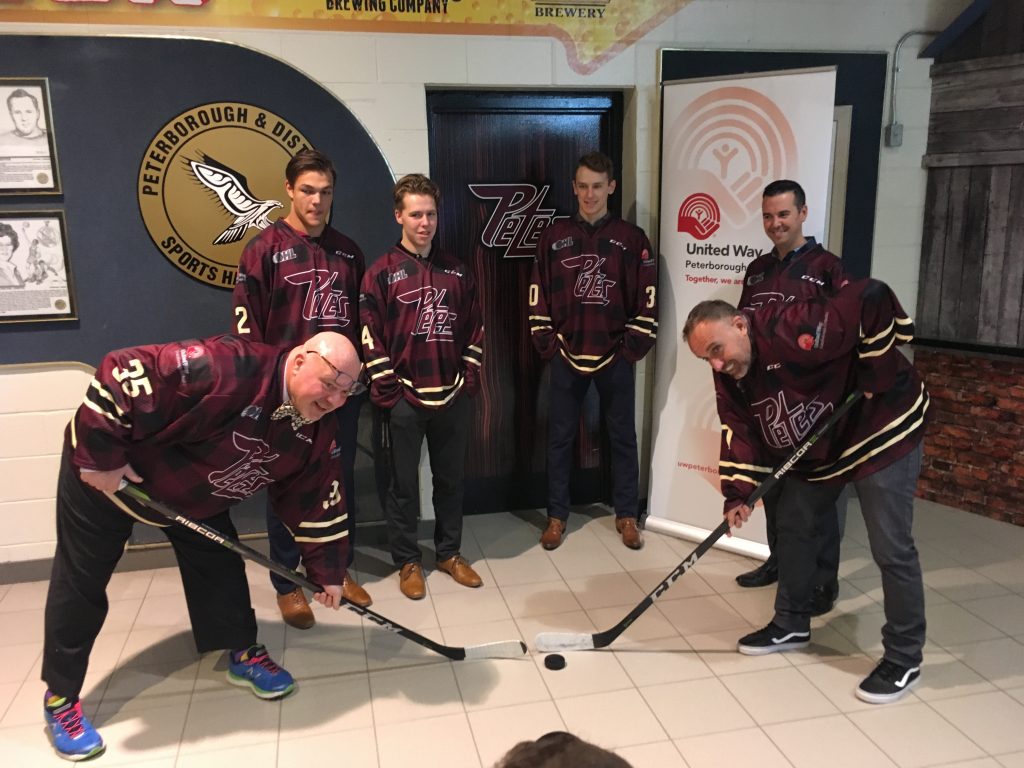 Today in the Pat Casey Alumni room at the Memorial Centre, Jim Russell CEO of the United Way of Peterborough and District together with the 2017 Campaign Chair Neil Morton announced that Thursday November 2 will be Plaid Night at the Peterborough Petes game against the Sarnia Sting. Coining a neologism, Morton implored everyone to plan to have "plaidtastic night!" Enthusiastically Mr. Morton went on to describe the importance of this year's campaign theme, "When I think of plaid and its history it represents hard working industrious people and communities, where everyone is included." Morton was giddy in his delight at the thought of seeing the Memorial Centre sold out with everyone wearing plaid, "it's a dream come true!"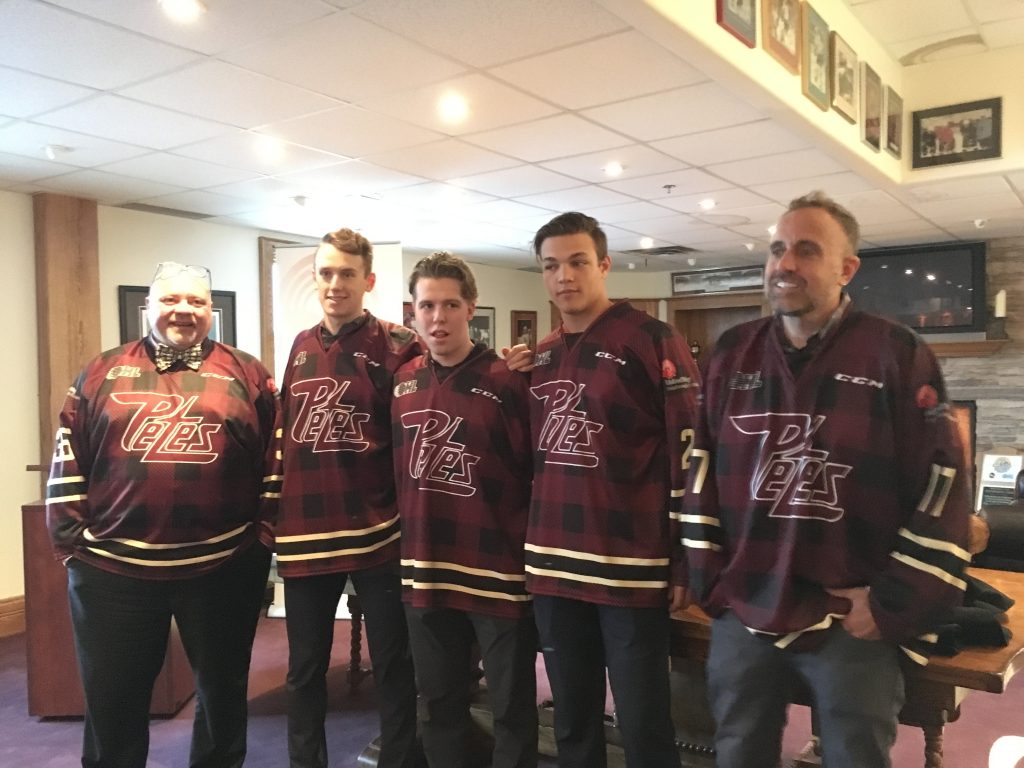 Matt D'Agostini of the Petes was unabashed in his support of the night and the partnership with the United Way. As a special enticement for the public to come out to the game, he was joined at the podium by three of the Petes players, Cole Fraser, Matthew Timms, and Dylan Wells. They all sported redesigned special edition maroon, black and cream, Plaid, game day sweaters. The jerseys will be worn during the game and be auctioned off with all proceeds going towards the annual campaign.
Co-sponsors of the one of a kind sweaters were Cambium and Patrick McAuley of Bowes and Cocks. Jim Bailey of Cambium Inc. spoke of the culture of his workplace and the importance to give back to the community, "for us it was a perfect fit, with both the United Way and the Petes being important to Peterborough." In addition Ashburnham Realty is sponsoring the skybox for the evening.
Noah Crowley, of Sun Life Financial, Chair of the silent auction table for the event shared a list of items so far secured including, Gold Leaf Tickets, an Anaheim Ducks game jersey signed by Nick Ritchie, a Fitbit from Best Buy, signed Kurtis Foster hockey stick, and a special "suite Night Out" package which will include a box, tickets for 8, and food for the evening sponsored by Ricky's.
Jim Russell sporting a day of the dead bow tie in honour of November 2, thanked people for joining and implored the room, "Let's have a sea of plaid!"
There are $20 tickets still available, $7 of each going directly to the United Way, as well as Plaid scarves for $25. Both are available at United Way office.