#UNIGNORABLE Issue: Unemployment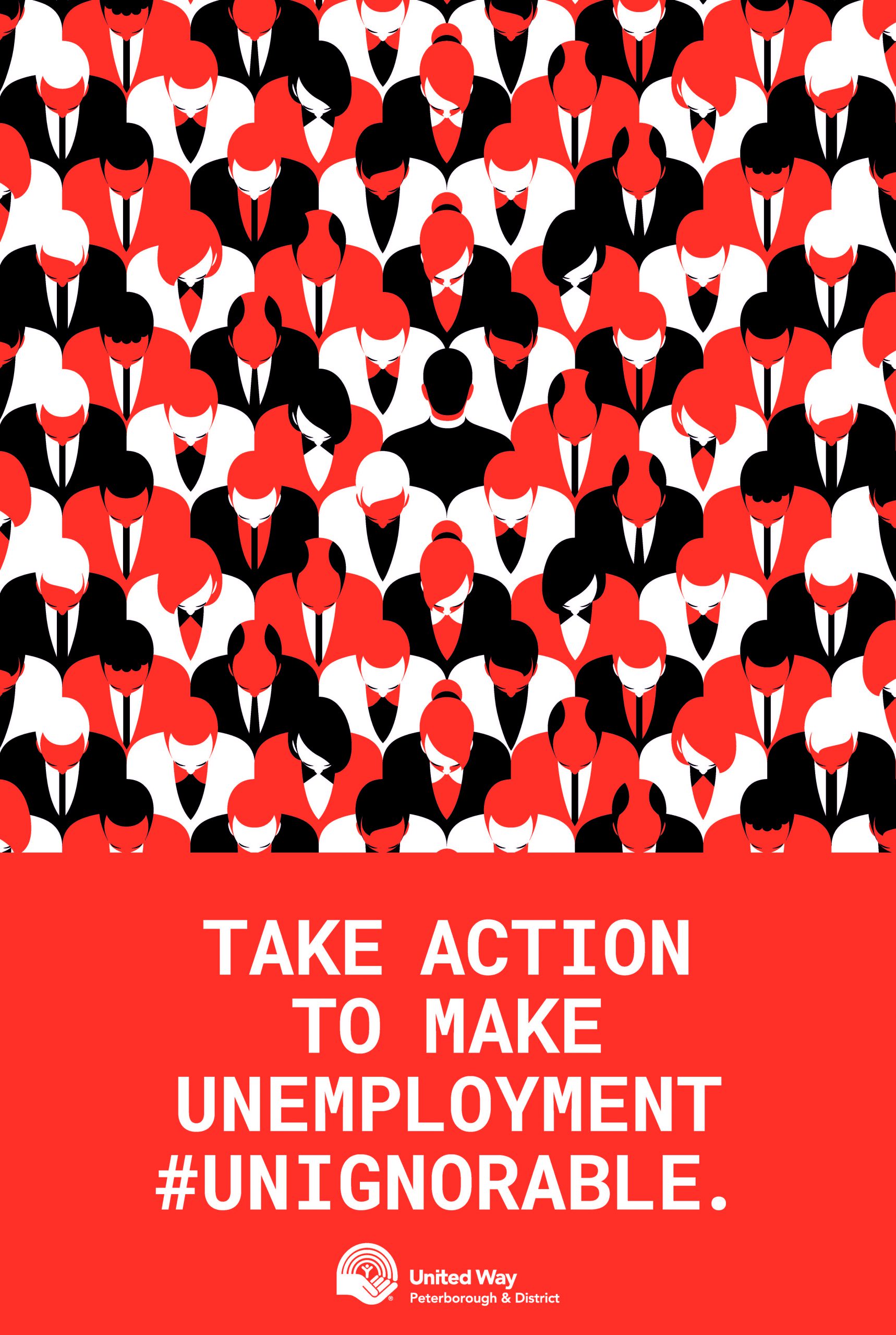 Unemployment is an #UNIGNORABLE issue in your community, and COVID-19 is making it is even harder for local businesses stay open, let alone hire.
The City of Peterborough's unemployment numbers increased in October 2020, maintaining one of the highest rates among Canadian cities.
According to Statistics Canada data released on Friday, Peterborough's unemployment rate for October was 11.7 per cent — up from 11.2 per cent reported in September. That places the city second behind Edmonton at 12.0 per cent.
Statistics show the top three growing occupations in Peterborough, 2016 – 2021
1. Customer and information services representatives
2. Food counter attendants and kitchen helpers
3. Nurse aides, orderlies and patient service associates
Through our extensive research, a living wage in Peterborough is $17.63. That's based on a family of 2 parents & 2 children with both parents working full time.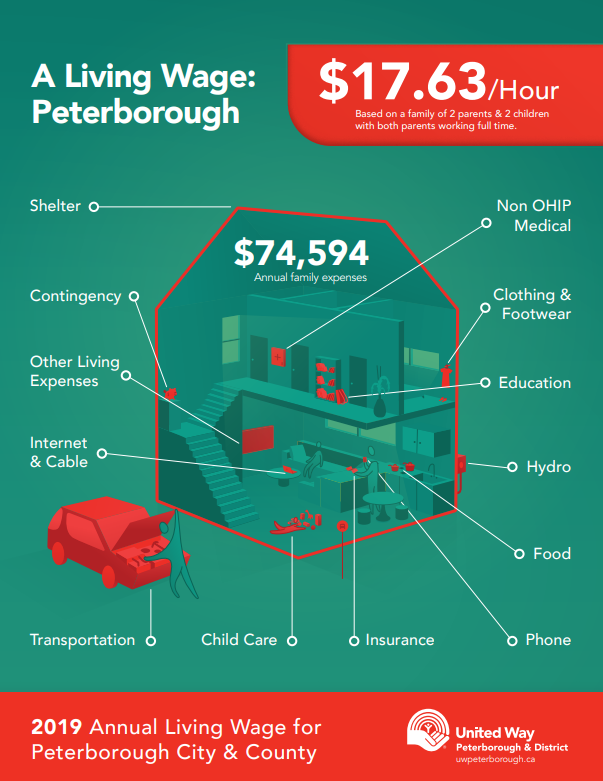 Please click to the photo to your right to read more from the Living Wage Report and please be an advocate for employment opportunities in your community to help make this #UNIGNORABLE. This report has details on how you can become a Living Wage Employer.
We fund a number of agencies that help with unemployment in Peterborough. Click here to see the full list of partner agencies we fund. We work hard to raise funds for these agencies, so they can focus on closing the gap on the unemployment rates here in Peterborough.
Below is a powerful video that shines a light on unemployment.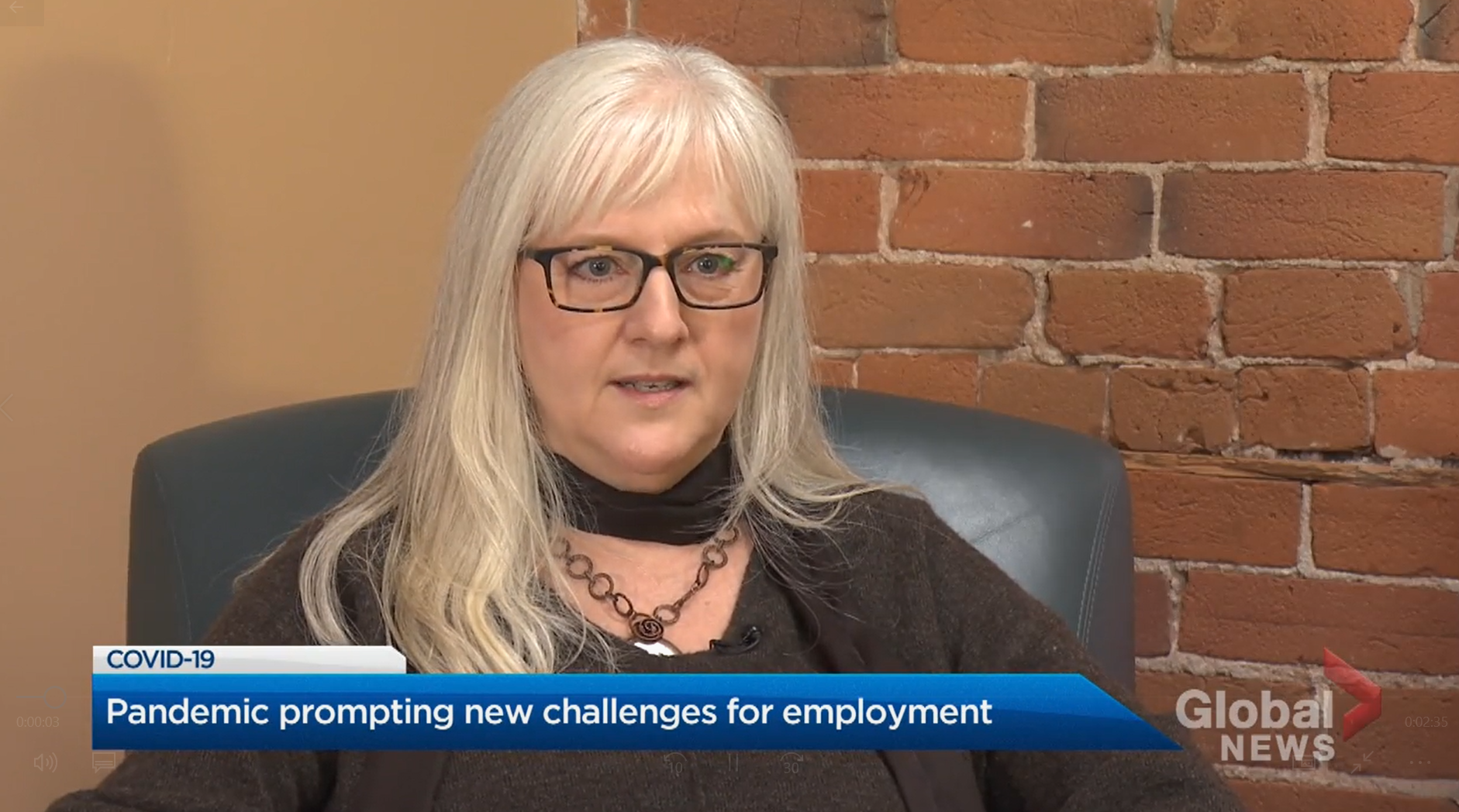 Thank you to Chex News on Global Peterborough for their generous in-kind partnership with this video.
---
About the PERI Group
The Precarious Employment Research Initiative (PERI) is a collaborative project among many community partners interested in better understanding the employment and working conditions of workers in our community.
This project was initiated by Peterborough Public Health and expanded to include City of Peterborough, Peterborough and District Labour Council, Literacy Ontario Central South, Peterborough Workers' Action Centre, Trent Community Research Centre, United Way of Peterborough, Workforce Development Board and Trent University psychology professor and researcher, Dr. Fergal O'Hagan with support from the Poverty and Employment Precarity in Southern Ontario(PEPSO) research project. To learn more about Decent Work Peterborough, click here.
The PERI Reports