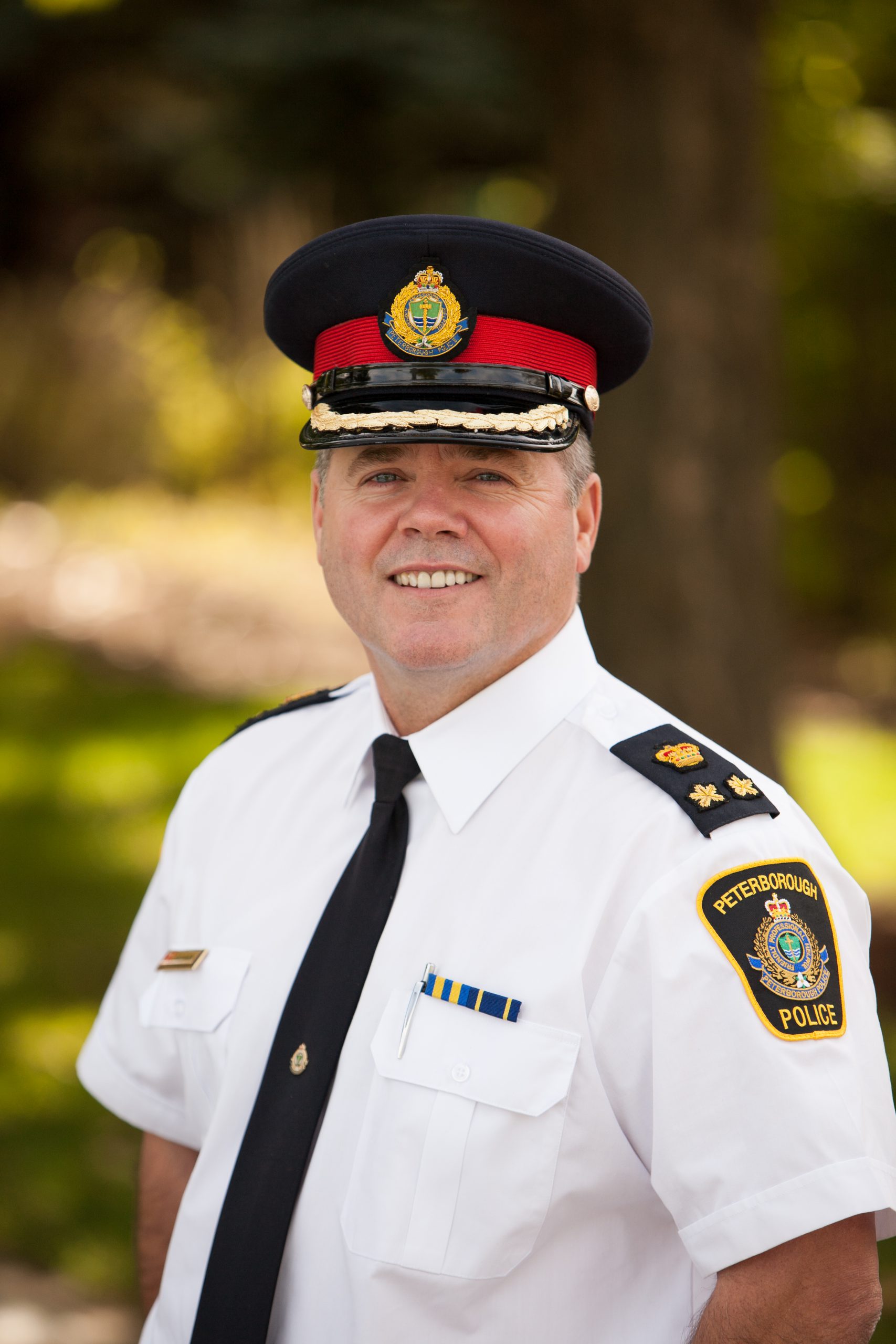 Deputy Chief Farquharson has been a member of the Peterborough Police Service since 1986. He has an extensive range of police experience and training and has held positions in every section of the Service over the past 33 years. He has had increased levels of command and responsibility throughout the Service and currently holds the rank of Deputy Chief of Police.
Deputy Chief Farquharson has extensive experience in Operations and Criminal Investigations, including a lengthy tour of duty in intelligence and illicit drug investigations. He is extremely interested in the challenges presented to policing and our communities involving issues of mental health and addictions. He is a police leader who believes we can always be better and that enforcement is simply one small part of a collaborative of community agencies and stakeholders working towards the best possible place to "live, work and play".
Deputy Chief Farquharson has received many accolades throughout his career, including the Lieutenant Governor's Medal of Bravery and being invested as a Member of the Order of Merit of the Police Forces.
Deputy Chief Farquharson is a member of the Canadian Association of Chiefs of Police Drug Advisory Committee and the Chair of the Ontario Association of Chiefs of Police Substance Advisory Committee, a member of the Ontario Chiefs of Police Organized Crime Committee and the Central East Local Health Integrated Network Opioid Strategy Task Force and many other Agencies/Boards and Committees dealing with the challenges of substance use.
He is interested in helping Peterborough in any way possible with the numerous challenges our community faces daily. Tim has been a proud sponsor of the United Way contributing not only financially but supporting in raising awareness around all the great work the United Way is involved in. A strong United Way helps Peterborough and area remain the vibrant healthy caring community we all love and consider home and Tim is proud to serve the United Way as a cabinet member in 2020-2021.