#UNIGNORABLE Issue: Homelessness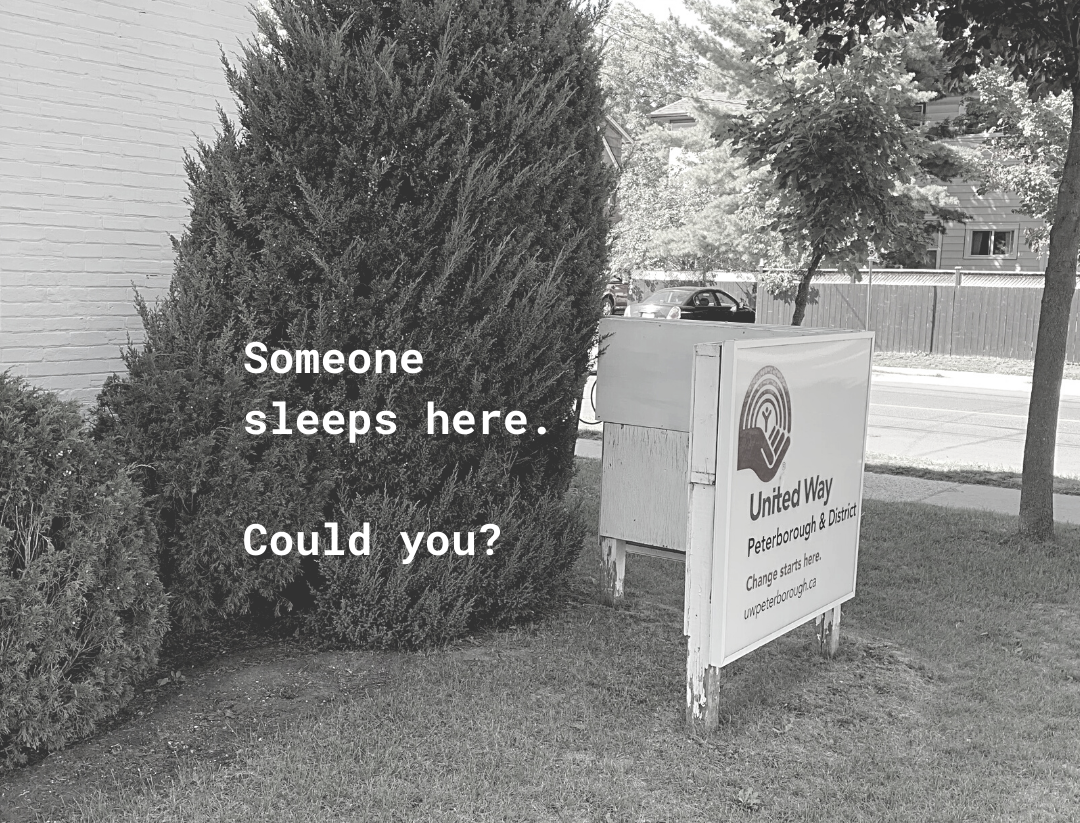 You may remember the encampment of homeless people living in "tent city" in downtown Peterborough in the summer of 2019. Did you ever wonder where those people went?
You might have seen some of those folks now sleeping rough in ravines, alley ways, alcoves, or in cars. You may have heard of or know someone who is "couch surfing." You may have seen some of them from the comfort of your car, or perhaps outside your place of business, your favourite shop or restaurant. One such man, who I will call "Joe", sleeps under the shelter of our United Way sign. That is not a metaphor. Joe does indeed sleep under the actual sign at the corner of King and Stewart streets – in the dark, in the cold, alone and outside.
Do you wonder what created this reality for Joe? As winter approaches, do you wonder who cares for Joe? Does he have family, a friend, a community? Does he have someone who knows him, loves him, accepts him, sees him? No one wakes up one day and decides to become homeless.

Homelessness is a complex issue and needs to be viewed through the broader context of addictions, mental health, family breakdown, literacy, lack of affordable housing, and lack of income.
People who have adequate income, good mental health, strong family supports, and a connection to others, do not usually end up homeless. Because they have a network of support and life skills to draw on, they have resiliency.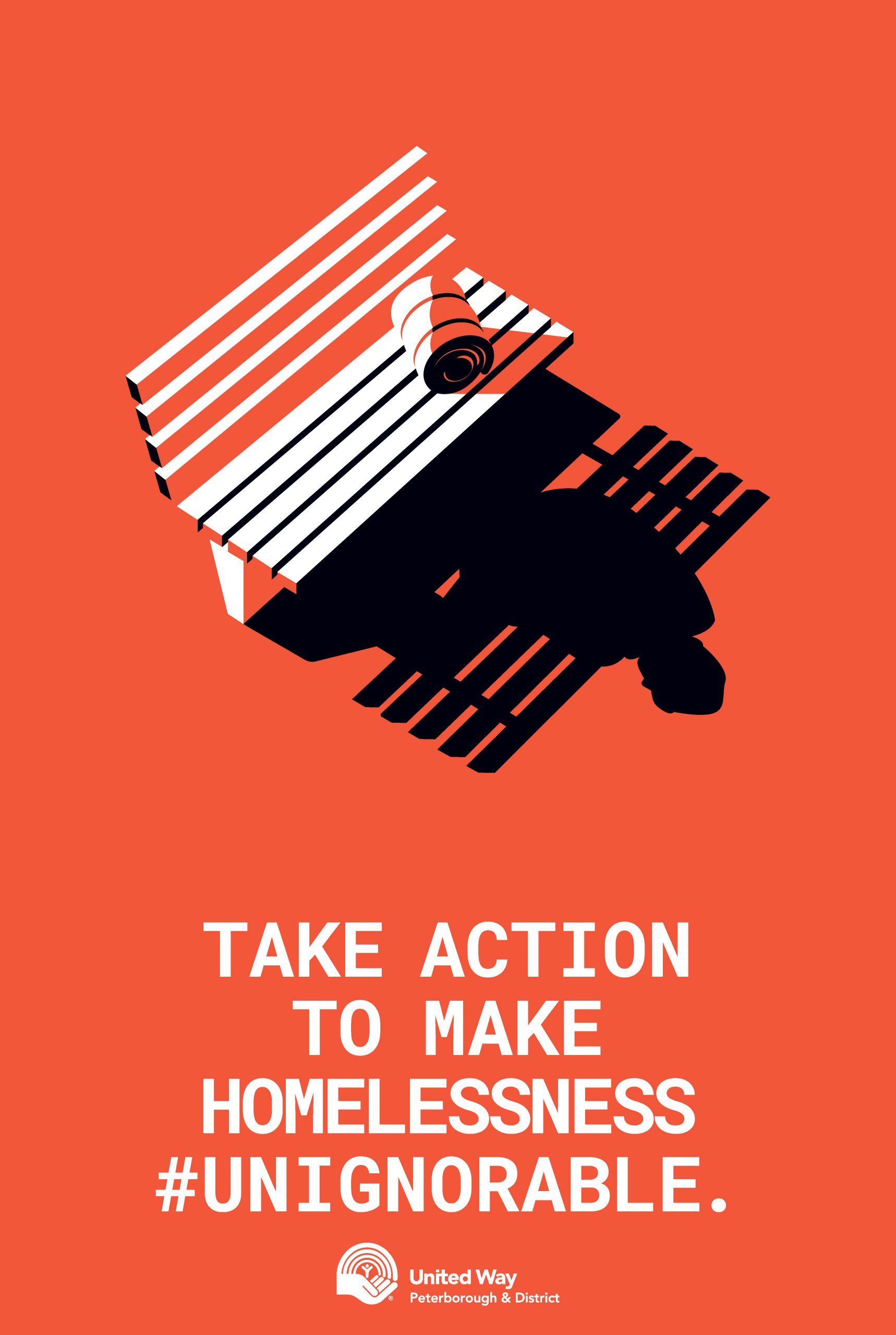 We went live in late September to launch our Housing is Fundamental report. At this press conference, we talked about an extremely important issue in our community: Housing and Homelessness. A key finding from this report? Those earning $30,000 annually cannot affordably rent any kind of apartment in the city, not even a bachelor. Please click to the photo to your left to read more from this report and please be an advocate for homelessness in your community to help make this #UNIGNORABLE.
We fund a number of agencies that help with homelessness in Peterborough. Click here to see the full list of partner agencies we fund. We work hard to raise funds for these agencies, so they can focus on closing the gap on homelessness in Peterborough.
Below is a powerful video that shines a light on homelessness.

Thank you to Chex News on Global Peterborough for their generous in-kind partnership with this video.