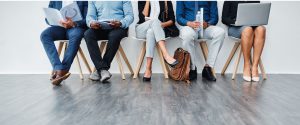 Community Impact Officer
Position Summary:
The United Way operates as an open, dynamic, highly functioning team which values resourcefulness, creativity, and integrity. Our goal is to mobilize resources to build a stronger community.
The Officer plays a key role in supporting United Way to fulfill its mission through building community and sector capacity. Reporting to the Manager of Community Impact, the Officer will support United Way in collaborative initiatives related to advocacy, research and community development. Working with the Manager, the Officer assists in the execution of strategic funding investments that support local agencies in addressing social needs.
Key Duties & Responsibilities:
Collaborate with the Manager of Community Impact and CEO in the ongoing development and implementation of strategic Community Impact initiatives. Community Impact priorities include research, advocacy, and capacity building related to poverty, diversity, equity, inclusion, and reconciliation.
Expand the United Way's research portfolio by:
• Determining research priorities by assessing the local research and data that is currently available and the information gaps faced by our community.
• Collaborating with United Way staff and volunteers to develop an annual research agenda.
• Seeking opportunities to collaborate with other agencies on research and publications.
• Facilitating and participating in planning committees for local research activities.
• Developing research project plans including determining the most suitable data collection and publication methods.
• Recruiting individuals and groups to participate in research projects.
• Collecting research data through surveys, interviews, and focus groups.
• Synthesizing data from various sources such as Statistics Canada to provide a local context to social issues.
• Developing content for research publications, such as written reports, generating graphs and charts, and presentations.
Lead the United Way's advocacy and community development efforts by:
• Participating in various community tables such as steering committees and advocacy tables to represent the United Way while also gaining information about local issues.
• Identifying opportunities and planning activities for advocacy work and government relations.
• Engaging with diverse community partners and individuals across sectors to identify emerging community needs, develop solutions to social issues, and foster collaboration.
• Developing and facilitating public awareness and educational programming related to United Way priorities.
Support capacity building initiatives for the sector by:
• Gathering, producing, and/or analyzing local information to support United Way's strategies for investing resources that will have an impact on community needs.
• Collaborating with United Way staff and volunteers in the ongoing evaluation, development, and implementation of the Community Impact Agenda, which includes determining local investment priorities and planning related activities.
• Building supportive relationships with local agencies and groups to understand the needs of their clients, their organization, and the community.
• Assisting with community investment activities, such as developing RFPs, coaching applicants, and reviewing proposals.
• Monitoring funding outcomes by analyzing reports completed by funding recipients.
• Planning and facilitating capacity building efforts such as sector-specific training and resource sharing opportunities for local social service agencies.
Education & Experience Required:
Preferably a bachelor's degree or college diploma in a social science or business discipline such as Social Work, Psychology, Non-Profit management or equivalent combination of education and experience.
3 to 5 years of demonstrated success in one or more of the following:

Research
Community development
Project management

Experience working in a non-profit setting is preferred.
Skills & Knowledge Required:
Understanding of community development theory, practice and processes
Superior skills in working collaboratively and building strong relationships with community members, agencies, donors and government
Excellent interpersonal and facilitation skills, including tact, maturity, and sensitivity to individuals and conditions in different cultural and organizational contexts
Strong analytical, research, project management and evaluation skills
Excellent oral and written communication skills with demonstrated strength in presentation skills
Experience in the development and reporting of program and community-level outcomes
High degree of self-direction, initiative, attention to detail and precision
Ability to balance multiple priorities and manage time effectively to meet deadlines
Ability to work independently and as part of a team
Creative problem-solving skills and exercises good judgement
Experience in managing volunteers is an asset
Proficiency with Office 365 applications (Word, PowerPoint, and Excel)
Working Conditions / Physical Environment:
The job is in-person in an office located in the City of Peterborough
Non-traditional hours are occasionally required to accommodate meetings, events, and/or deadlines
What We Offer
Job Type
Temporary Full-time, (18 months)
Benefits
Extended Healthcare Benefits
Matched RRSP contribution
Paid holidays and sick days
Office is closed between Christmas and New Years
Half-day Fridays in July and August
Diversity & Inclusion:
United Way is committed to creating an inclusive workplace that reflects our diverse community to ensure we're best equipped to serve it. We encourage candidates from diverse backgrounds and those who may need accommodation to apply to join our team.
Applications will be accepted until Friday, July 28th .
Please email your cover letter and resume to
Want to learn more about the position? Contact our Manager of Community Impact, Betsy Farrar.