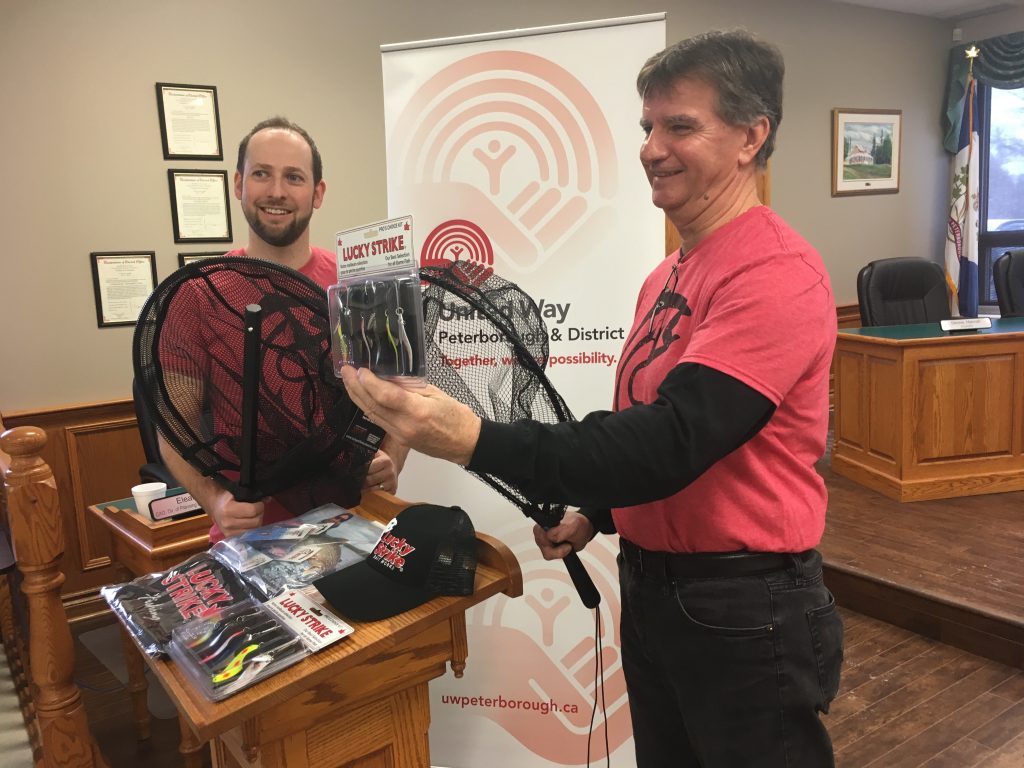 On January 16th Peterborough County Warden, Joe Taylor and Dustin Rhodes from Lucky Strike Bait picked the winning ticket of the United Way Peterborough and District's Fishing with the Warden Raffle fundraiser, sponsored by Lucky Strike,at the Otonabee-South Monaghan Township municipal offices in Keene.
Warden Joe Taylor announced the raffle at our Campaign Launch in September.  The lure of a guided fishing trip with Joe, including a shore lunch and a prize pack from Lucky Strike was irresistible.  It was a sell out – All 400 tickets were purchased!
At the draw, Joe offered a huge out to Peterborough Mayor Daryl Bennett, who at the campaign launch, immediately promised to match all proceeds generated from this fundraiser.
The ticket sales in a addition to the match by Bennett raised a $4,000 contribution to our 2017 Campaign.
Congratulations to winner, Yvonne Flavelle!