Events
RBC Future Launch
EMPOWERING YOUNG INDIVIDUALS FOR FUTURE SUCCESS
The RBC Future Launch event at Fleming College is an opportunity for young individuals, aged 18 to 29, to meet with experts and employers to learn valuable skills, with a focus on networking to build your career.
There are few things as important as your network. In fact, 85% of all jobs are filled via networking, yet many young people feel they lack the skills necessary to develop professional relationships.
Join us and let us show you how to take your networking skills to the next level!
Itinerary:
5:30pm Take part in one of two guided tours at Fleming College
6:00pm Welcome and Agenda
6:15pm 'Building an Online Profile for Job Searching & How to Network' workshop
7:15pm Enjoy some delicious appetizers while networking to practice your pitch with community leaders and business professionals
7:30pm 'Pitch Yourself in 60 Seconds' experience
8:00pm Wrap-up the evening with parting words of wisdom and networkingWe look forward to having you join us!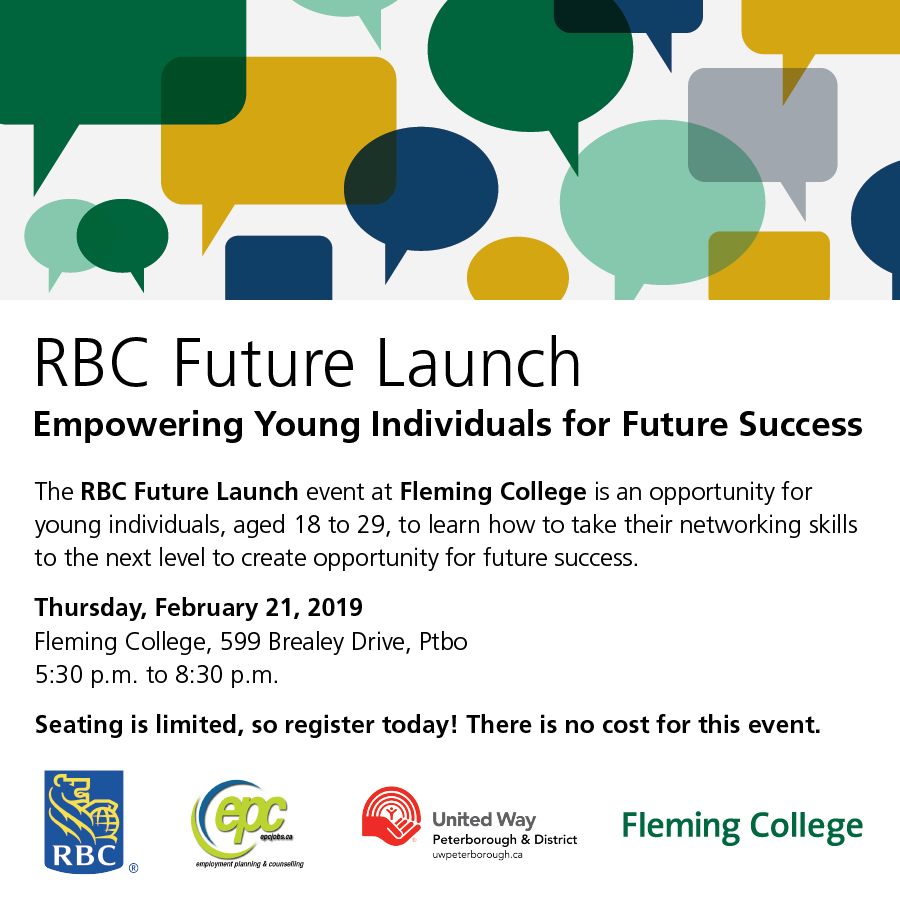 Venue:
Sir Sandford Fleming College
599 Brealey Street
Peterborough
,
+ Google Map