Events
Lakefield Chiefs Home Opener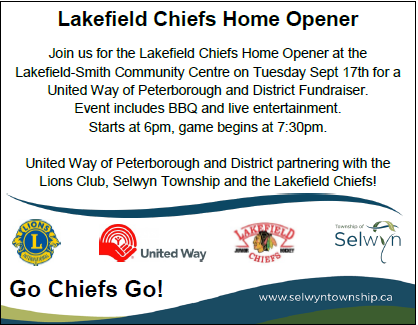 A fundraiser for the United Way of Peterborough and District will be part of the Lakefield Chiefs opening night festivities on Tuesday night.
A barbecue and live entertainment will be held starting at 6 p.m. prior to the Chiefs' PJHL season opener against the Clarington Eagles at 7:25 p.m. at the Lakefield-Smith Community Centre.
The event is a partnership between the United Way, the Chiefs and the Lions Club, Selwyn Township.
Event Locator