Events
Audrey, Grace & Jackie: A Celebration of Timeless Style
Peterborough's first ever 2 day fashion exhibit which focuses on the enormous influence of these icons, from yesterday to today.
Vintage and current pieces, both hand-made and ready to wear will be featured, along with a slideshow and interesting facts about how these women put beauty and style to work in a way women hadn't since World War II, and the lasting impact of their efforts.
Complimentary afternoon tea with pastries will be offered, along with a silent auction.
Tickets are good for both days
$40.00 per person
$20.00 per person for students
Free to children 12 years and under
Tickets are also available at the door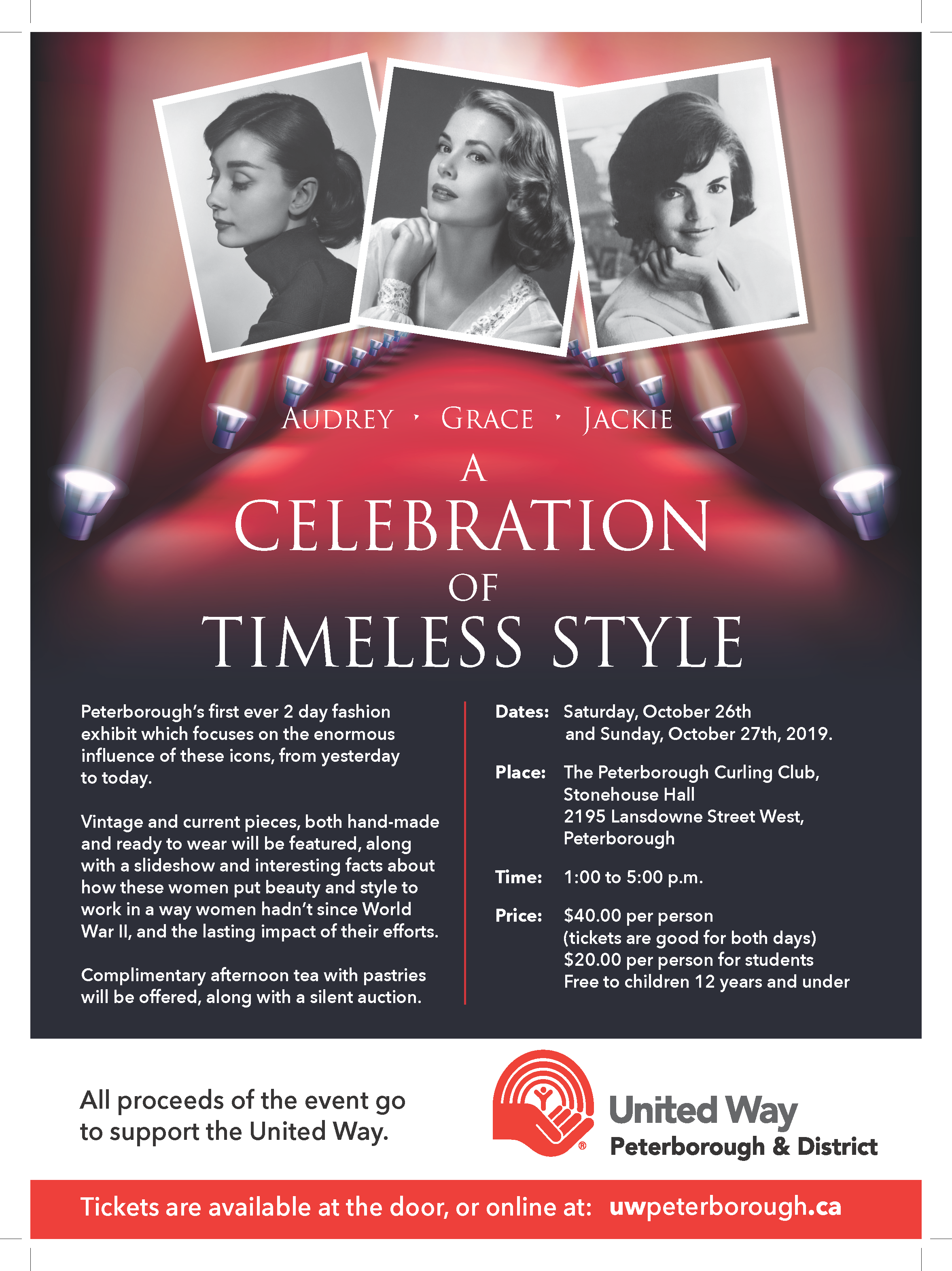 Venue:
Peterborough Curling Club
2195 Lansdowne Street West
Peterborough
,
Canada
+ Google Map